Cheesesteak Catering
Experience the authentic taste of an IB Cheesesteak, featuring thinly sliced steak, melted cheese, and savory toppings, all served on a fresh roll for a true culinary delight. Why wait? Get IBs catering today!
Sandwich Catering
Indulge in the mouthwatering flavors of freshly crafted IB Hoagies, loaded with premium meats, cheeses, veggies, and condiments for a satisfyingly delicious meal on-the-go. Get hoagie catering through IB's today!
Burgers Catering
Juicy patties, premium toppings, and mouthwatering flavors that will leave you craving more! Come enjoy the best burger Berkeley and Oakland sandwich shops can make! We make burger catering easy!
Fries Catering
Asking yourself "where can I find the best steak fries near me?" If so, we got you covered. Nothing pairs better with delicious IB's hoagies, cheesesteaks, and burgers than cripsy french fries catering!
Fried Chicken Catering
With the perfect combination of crisp, flavor, and spicyness, these are sure to be the most fire wings Berkeley and Oakland can bring…hands down! Our IB wings a chicken lover's dream come true! Get delicious fried chicken catering today!
Get a Taste of the Bay's Favorites!
What's Trending At Our Cheesesteak Shop?
Burgers, Fries, & More!
Our mouthwatering cheesesteak shop catering is an experience like no other. Our delicious cheesesteaks are made using only the highest quality ingredients, and every bite is guaranteed to leave you wanting more. Our catering service is designed to be simple, fast, and easy to order, so you can enjoy our mouthwatering food without any hassle. To see more of our delicious food available for IBs catering, check out our Instagram.
Whether you're looking for catering burgers, cheesesteaks, hoagies, wings, and more, IBs catering has you covered. So why not treat yourself and your guests to an unforgettable culinary experience? In addition, we offer catering fries to go with our delectable sandwiches and burgers. Order our catering service today and indulge in the most delicious food you've ever tasted. If you're hosting a party, a corporate outting, or any other event where you need delicious food catered, order IB's Cheesesteaks TODAY!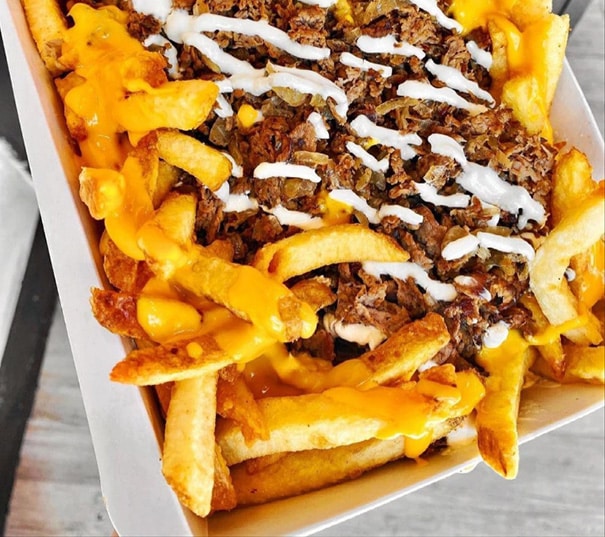 Reward Yourself GET 10% OFF
Join our LOYALTY REWARDS program and GET 10% OFF your first order! Don't miss out on EXCLUSIVE offers, collabs, new items, and more!