IBs x Collabs
We collaborated with some notable Bay Area celebrities to create these amazingly famous Cheesesteak renditions that local natives love!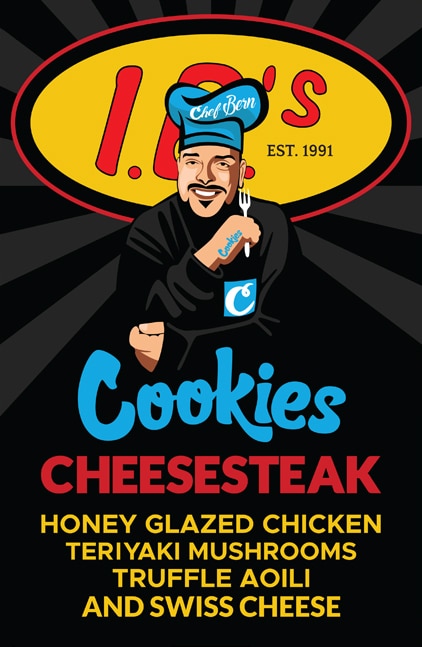 Berner
Cookies
Cheesesteak
IB's collaborated with Bay Area's local legend Berner to create an amazing Cookies Cheesesteak sandwich, and like Berner's Cookies brand, this cheesesteak is straight fire! IB's and Cookies collaboration includes the Cookies cheesesteak with ingredients and flavors hand picked by Berner himself. This delicious cheesesteak has become a fan favorite and is served in our exclusive IB's x Cookies sandwich wrap. We also have Cookies x IB's merchandise coming soon!
Marshawn Lynch
BeastMode
Cheesesteak
Marshawn Lynch has been eating at IB's since his UC Berkeley football days. He comes by frequently to order his signature sandwich THE BEASTMODE CHEESESTEAK. We have hosted a Food Eating competition annually with Marshawn called the Beastmode Challenge. 3 lucky students competed to finish a 24 inch cheesesteak (his jersey #) and a load of fries. The challenge has yet to be defeated!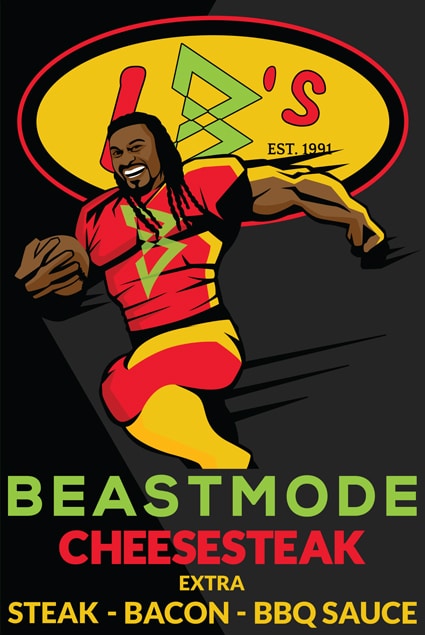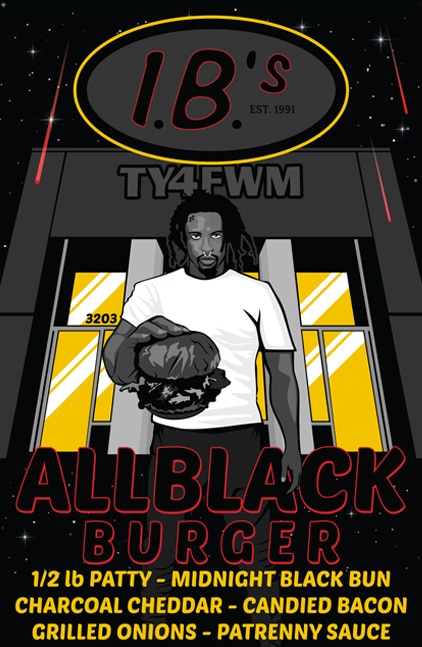 ALLBLACK
ALLBLACK
Burger
IB's teamed up with local Oakland rapper ALLBLACK to create this one of a kind ALLBLACK BURGER. This delicious burger was made using squid ink and activated charcoal amongst our fresh ingredients. We delivered a Black Burger bun, black cheddar cheese, grilled onions, bacon, and our custom made Patrennessy BBQ Sauce. ALLBLACK is a local GIANT in the Oakland community and we were happy to create this viral Burger in his hometown OAKLAND. This custom burger was sold for a limited time only and will be randomly brought back so be on the lookout from our website and instagram page.